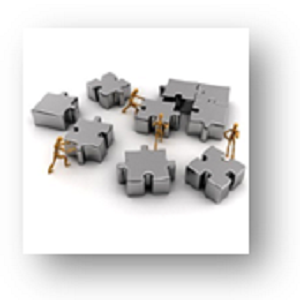 System Implementation
We consider it our atmost duty to see the successful implementation of the project, with clients staff using formal project management procedures.
Different modules of the software will be installed and system will be integrated. The staff will be given fundamental training. Master files will be created. The process of master data preparation will be illustrated to the staff. The organization will also be educated and the check procedures of the masters will be shown to them in order to maintain overall accuracy of the system. Our executive will monitor the master data creation activity. After master preparations the system will be made operational. This time the staff will be demonstrated all the procedures regarding usage, parameterization, checks, queries, report generation and various other operations. Initially the organization may have parallel run of manual and computerized system. Manual process may be off-loaded after predetermined period when the staff starts using the system with full efficiency. Our executive will monitor the implementation process and our staff assists the organization till the entire control is taken over by your staff. Expected time frame of implementation scheme is given with this proposal.
---
SCHEME OF IMPLEMENTATION
The Aim:
We are suggesting following scheme of implementation for on-line, real-time computerization. This approach to implement the project is in orientation of and will ensure that:
The organization gets adequate time to prepare itself for total computerization. All the staff members are gradually and full trained to adapt to new environment. The manual processes get off loaded to the system.
Schedule
Phase I

Hardware and Networking if required.
Customization in our software as per your requirements
Installation of Software
Primary test runs.
Classroom training to staff for our system and related software.
Master data preparation.
Phase II

System administration comprising of:
User maintenance,
Terminal maintenance,
Parameter maintenance etc.
Hands on training to staff,
Implementation and parallel runs
In this phase the operational staff will be involved to the full extent. The system will be handed over gradually to the organization's staff. At the end of this phase your staff will be in position to handle our system comfortably.
Phase III

Review of the system and final customization
Handling over the system with entire control to the staff.
The results and outputs of the system will be confirmed by this time. The staff will take entire control of the system in this phase.
In the normal course of all of our installations, though the system is totally handed over, one resident support executive of DSPL will continuously back the operations till the staff completely handles the system.