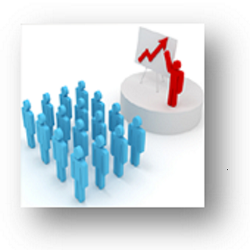 Training
While training users, we will be taking care to hand-over the system to users by imparting full knowledge and confidence. We have designed a comprehensive training program, starting right from the fundamentals of computers. It covers not only the business processes, but also all other related things, which are required to be known by an individual, working in a computerized organization. We have designed three levels of training module to meet the individual requirements, working in the organization at different levels and handling different responsibilities.
---
The contents of three levels of the training program are
General awareness, data entry, validations and operations through the system. Officer and managerial level training for handling the functions like report generation, maintenance, precautions and care to be taken on daily / weekly basis, data security etc. System maintenance, parameterization, disaster management techniques etc. Appropriate training will be given to the staff member depending upon the duty performed by him/her as per the name suggested by the organization.
The structure of our training program is as follows:
Study of manual and computerised system,
Preliminary class room training of computer fundamentals and of computers,
Training of related software
Introduction to various functions of our software.
On-line training to handle the software and performing every function of it.